I believe Allah is giving signs and guidance without me realising it.
I know it's kinda hurting but that's the way it is..
It hurts for good but I'm not sure why...
I know you're there..
I can see you but I'm pretending that I'm not
because you want it that way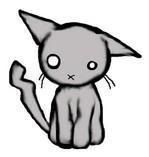 cewah! lili emo :P
so far it's not available here in Malaysia but I know the ending!! The white girl dies.
the moral of the story is, do not flirt with married man.